50 Pcs Per Pack Factory Direct Sale Smoking Pipe Cleaner Tools Absorbent Cotton Cleaners
Product Description
#detail_decorate_root .magic-0{border-bottom-width:2px;border-bottom-style:solid;border-bottom-color:#53647a;background-color:#c5ccde;margin-left:0;margin-right:0;padding-left:8px;padding-right:8px;color:#53647a;font-family:Roboto;font-size:24px;padding-top:8px;padding-bottom:4px}#detail_decorate_root .magic-1{vertical-align:top}#detail_decorate_root .magic-2{vertical-align:top;display:inline-block;padding-right:4px;width:50%;box-sizing:border-box;margin-bottom:-4px;padding-left:0;margin-top:-4px}#detail_decorate_root .magic-3{vertical-align:top;box-sizing:border-box;padding-top:4px}#detail_decorate_root .magic-4{width:371px;height:371px;overflow:hidden}#detail_decorate_root .magic-5{position:relative;left:0;top:0;width:371px;height:371px}#detail_decorate_root .magic-6{vertical-align:top;display:inline-block;padding-right:4px;width:50%;box-sizing:border-box;margin-bottom:-4px;padding-left:0;margin-top:-4px;margin-left:-3px}#detail_decorate_root .magic-7{vertical-align:top;padding-bottom:4px;box-sizing:border-box;padding-top:4px}#detail_decorate_root .magic-8{width:364px;border-collapse:collapse}#detail_decorate_root .magic-9{min-height:18px;padding:5px 10px;overflow:hidden;width:345px;min-height:18px;box-sizing:content-box}#detail_decorate_root .magic-10{display:none}#detail_decorate_root .magic-11{min-height:18px;padding:5px 10px;overflow:hidden;width:164px;min-height:18px;box-sizing:content-box}#detail_decorate_root .magic-12{min-height:18px;padding:5px 10px;overflow:hidden;width:98px;min-height:18px;box-sizing:content-box}#detail_decorate_root .magic-13{min-height:18px;padding:5px 10px;overflow:hidden;width:225px;min-height:18px;box-sizing:content-box}#detail_decorate_root .magic-14{width:750px}#detail_decorate_root .magic-15{overflow:hidden;width:184.5px;height:184.5px;margin-top:0;margin-bottom:0;margin-left:0;margin-right:0}#detail_decorate_root .magic-16{margin-top:0;margin-left:0;width:184px;height:184px}#detail_decorate_root .magic-17{overflow:hidden;width:184.5px;height:184.5px;margin-top:0;margin-bottom:0;margin-left:4px;margin-right:0}#detail_decorate_root .magic-18{margin-top:0;margin-left:0;width:200px;height:200px}#detail_decorate_root .magic-19{width:446px}#detail_decorate_root .magic-20{overflow:hidden;width:446px;height:446px;margin-top:0;margin-bottom:0;margin-left:0;margin-right:0}#detail_decorate_root .magic-21{margin-top:0;margin-left:0;width:446px;height:446px}#detail_decorate_root .magic-22{width:300px;display:flex;flex-direction:column;margin-right:0;margin-left:4px}#detail_decorate_root .magic-23{padding:0;line-height:20px;font-weight:bold;color:#333;margin:0}#detail_decorate_root .magic-24{margin:0;padding:0}#detail_decorate_root .magic-25{width:300px;display:flex;flex-direction:column;margin-right:4px;margin-left:0}#detail_decorate_root .magic-26{overflow:hidden;width:184.5px;height:203.30578512396693px;margin-top:0;margin-bottom:0;margin-left:0;margin-right:0}#detail_decorate_root .magic-27{margin-top:0;margin-left:-1.0165289256198347px;width:203px;height:203px}#detail_decorate_root .magic-28{overflow:hidden;width:184.5px;height:203.30578512396693px;margin-top:0;margin-bottom:0;margin-left:4px;margin-right:0}#detail_decorate_root .magic-29{margin-top:0;margin-left:-4.066115702479339px;width:203px;height:203px}#detail_decorate_root .magic-30{margin-top:0;margin-left:-3.049586776859504px;width:203px;height:203px}#detail_decorate_root .magic-31{margin-top:0;margin-left:0;width:203px;height:203px}#detail_decorate_root .magic-32{width:750px;border-collapse:collapse}#detail_decorate_root .magic-33{min-height:18px;padding:5px 10px;overflow:hidden;width:166px;box-sizing:content-box}#detail_decorate_root .magic-34{text-align:center}#detail_decorate_root .magic-35{font-size:inherit;font-style:inherit;line-height:inherit}#detail_decorate_root .magic-36{line-height:inherit}#detail_decorate_root .magic-37{min-height:18px;padding:5px 10px;overflow:hidden;width:158px;box-sizing:content-box}#detail_decorate_root .magic-38{font-size:14px;line-height:inherit}#detail_decorate_root .magic-39{border-bottom-style:solid;border-bottom-color:#53647a;font-family:Roboto;font-size:24px;color:#53647a;font-style:normal;border-bottom-width:2px;margin-left:4px;margin-right:4px;padding-top:8px;padding-bottom:4px}#detail_decorate_root .magic-40{overflow:hidden;width:184.5px;height:138.375px;margin-top:0;margin-bottom:0;margin-left:0;margin-right:0}#detail_decorate_root .magic-41{margin-top:0;margin-left:0;width:184px;height:138px}#detail_decorate_root .magic-42{overflow:hidden;width:184.5px;height:138.375px;margin-top:0;margin-bottom:0;margin-left:4px;margin-right:0}#detail_decorate_root .magic-43{margin-top:-1.002717391304348px;margin-left:-27.073369565217394px;width:289px;height:138px}#detail_decorate_root .magic-44{margin-top:-2.005434782608696px;margin-left:-22.059782608695652px;width:287px;height:138px}#detail_decorate_root .magic-45{margin-top:-50.1358695652174px;margin-left:-25.0679347826087px;width:268px;height:268px}#detail_decorate_root .magic-46{vertical-align:top;display:block;padding-right:4px;box-sizing:border-box;padding-left:4px}#detail_decorate_root .magic-47{padding:0;margin:0;white-space:pre-wrap;font-size:14px}#detail_decorate_root .magic-48{orphans:2;text-align:start;text-indent:0;widows:2;float:none;display:inline !important}#detail_decorate_root .magic-49{overflow:hidden;width:498px;height:526.6937974520654px;margin-top:0;margin-bottom:0;margin-left:0;margin-right:4px}#detail_decorate_root .magic-50{margin-top:0;margin-left:0;width:498px;height:526px}#detail_decorate_root .magic-51{width:248px}#detail_decorate_root .magic-52{overflow:hidden;width:248px;height:172.32358903930415px;margin-top:0;margin-bottom:0;margin-left:0;margin-right:0}#detail_decorate_root .magic-53{margin-top:0;margin-left:0;width:247px;height:251px}#detail_decorate_root .magic-54{overflow:hidden;width:248px;height:172.32358903930415px;margin-top:4px;margin-bottom:0;margin-left:0;margin-right:0}#detail_decorate_root .magic-55{margin-top:-111.50349879013798px;margin-left:0;width:247px;height:330px}#detail_decorate_root .magic-56{margin-top:-29.39637695376365px;margin-left:0;width:247px;height:201px}#detail_decorate_root .magic-57{margin-top:-101.13321966284904px;margin-left:0;width:498px;height:853px}#detail_decorate_root .magic-58{margin-top:0;margin-left:0;width:247px;height:185px}#detail_decorate_root .magic-59{margin-top:-39.53305866195801px;margin-left:0;width:247px;height:434px}#detail_decorate_root .magic-60{margin-top:0;margin-left:0;width:247px;height:330px}#detail_decorate_root .magic-61{overflow:hidden;width:373px;height:321.7250673854448px;margin-top:0;margin-bottom:0;margin-left:0;margin-right:0}#detail_decorate_root .magic-62{margin-top:-38.20485175202157px;margin-left:0;width:373px;height:373px}#detail_decorate_root .magic-63{overflow:hidden;width:373px;height:321.7250673854448px;margin-top:0;margin-bottom:0;margin-left:4px;margin-right:0}#detail_decorate_root .magic-64{margin-top:-25.13477088948787px;margin-left:0;width:373px;height:373px}#detail_decorate_root .magic-65{overflow:hidden;width:247.33333333333334px;height:323.50184204215986px;margin-top:0;margin-bottom:0;margin-left:0;margin-right:0}#detail_decorate_root .magic-66{margin-top:-1.0109432563817495px;margin-left:0;width:247px;height:329px}#detail_decorate_root .magic-67{overflow:hidden;width:247.33333333333334px;height:323.50184204215986px;margin-top:0;margin-bottom:0;margin-left:4px;margin-right:0}#detail_decorate_root .magic-68{margin-top:-6.065659538290497px;margin-left:0;width:247px;height:329px}#detail_decorate_root .magic-69{margin-top:0;margin-left:0;width:247px;height:329px}#detail_decorate_root .magic-70{border-bottom-width:2px;border-bottom-style:solid;border-bottom-color:#53647a;background-color:#c5ccde;margin-left:4px;margin-right:4px;padding-left:8px;padding-right:8px;color:#53647a;font-family:Roboto;font-size:24px;font-style:normal;padding-top:8px;padding-bottom:4px}#detail_decorate_root .magic-71{overflow:hidden;width:750px;height:271.0249671484888px;margin-top:0;margin-bottom:0;margin-left:0;margin-right:0}#detail_decorate_root .magic-72{margin-top:0;margin-left:0;width:750px;height:271.0249671484888px}#detail_decorate_root .magic-73{overflow:hidden;width:750px;height:186.29961587708064px;margin-top:0;margin-bottom:0;margin-left:0;margin-right:0}#detail_decorate_root .magic-74{margin-top:0;margin-left:0;width:749.9999999999999px;height:186.29961587708064px}#detail_decorate_root .magic-75{overflow:hidden;width:750px;height:132.3529411764706px;margin-top:0;margin-bottom:0;margin-left:0;margin-right:0}#detail_decorate_root .magic-76{margin-top:0;margin-left:0;width:750px;height:132.3529411764706px} Specification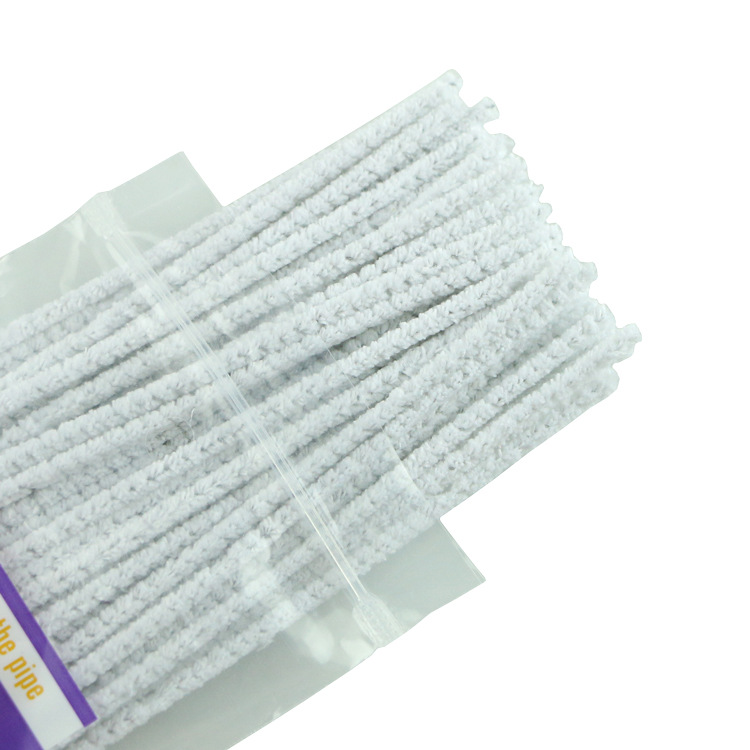 | | |
| --- | --- |
| Product Information | |
| Size | 4mm x 6 inch |
| Type | |
| material | 100%Cotton+Wire |
| Package | 50pcs per bag |
| Moq | 100 bags |
| Sample Time  | 2 days |
| Usage | Cleaning Pipe |
| Normal Package | 50pcs per bag,200bundles per box  |
Product Description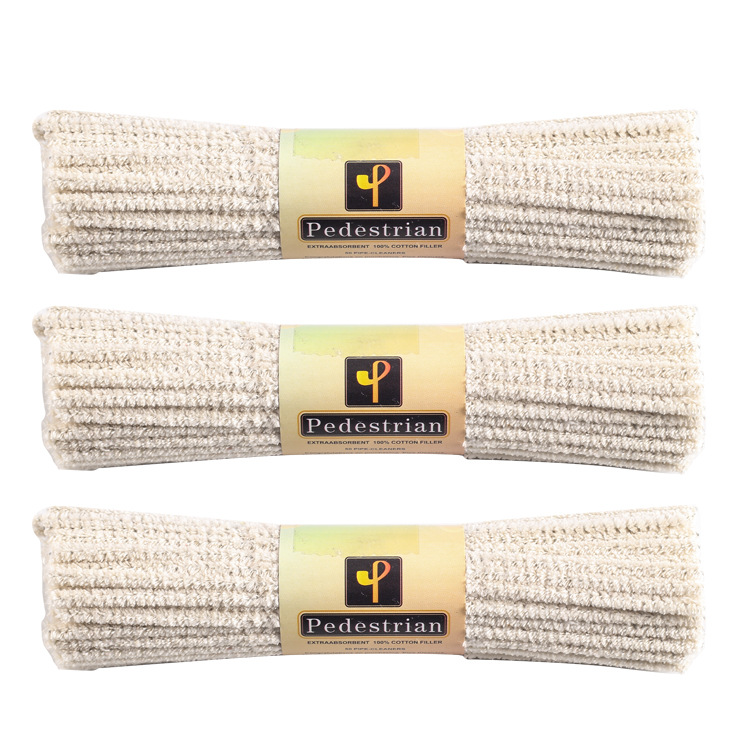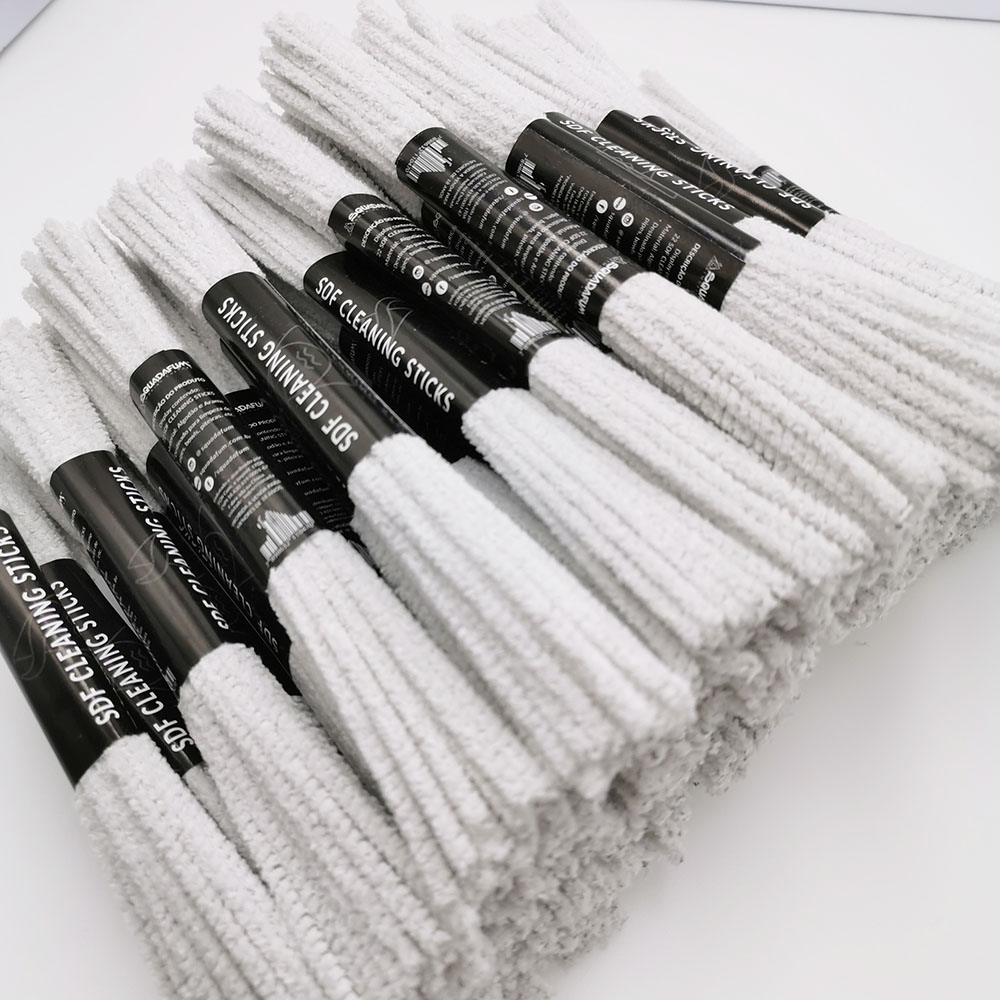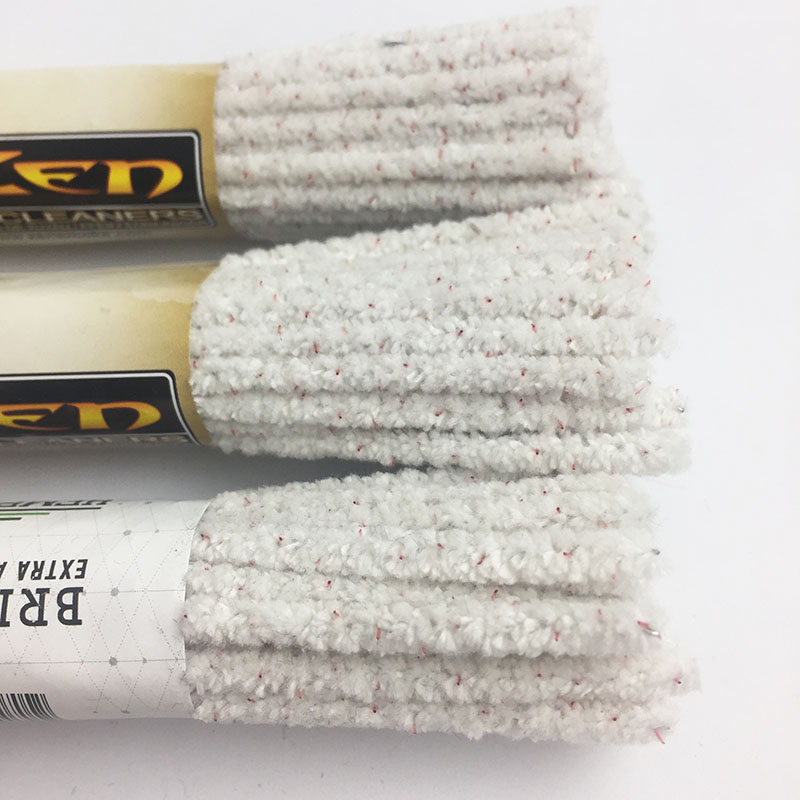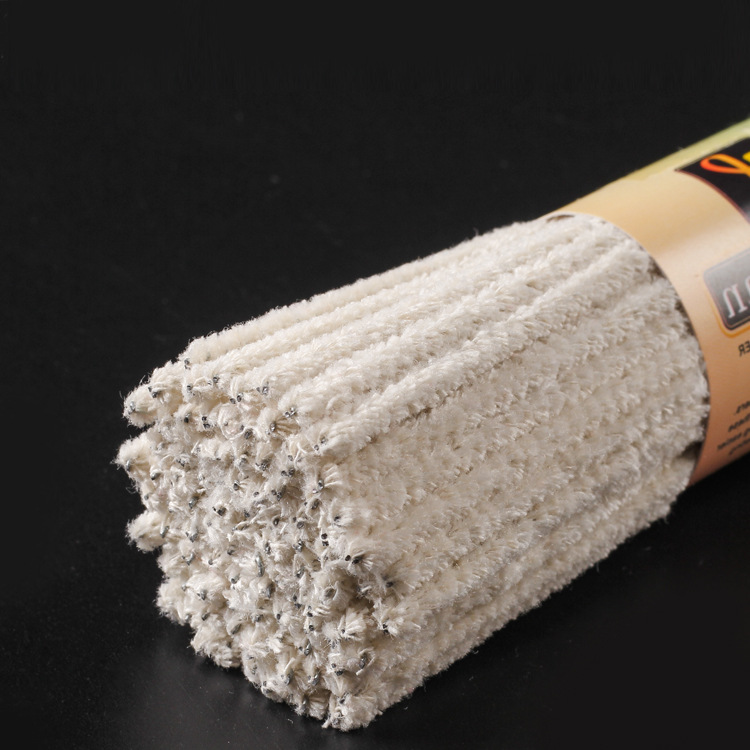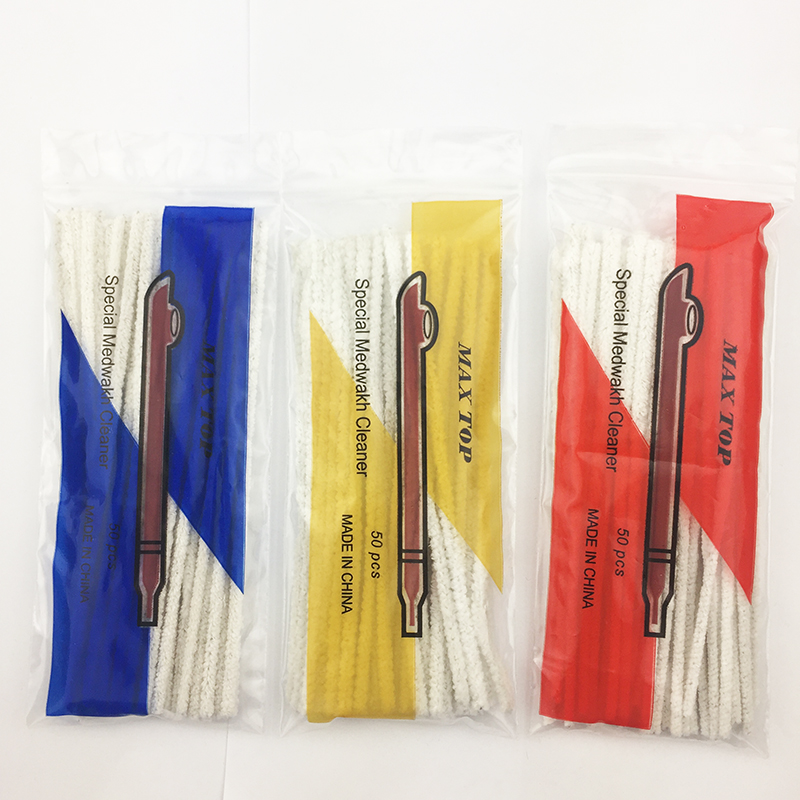 Product Details
50Pieces Per bag Premium Extra Absorbent  Pipe Cleaners. Each
pipe cleaner
is 6 Inches in Length
Product Details Extra Absorbent, 100% Cotton, Reusable, With Easily Bendable Wire That Bends Multiple Ways but Will Return To Its Original Shape!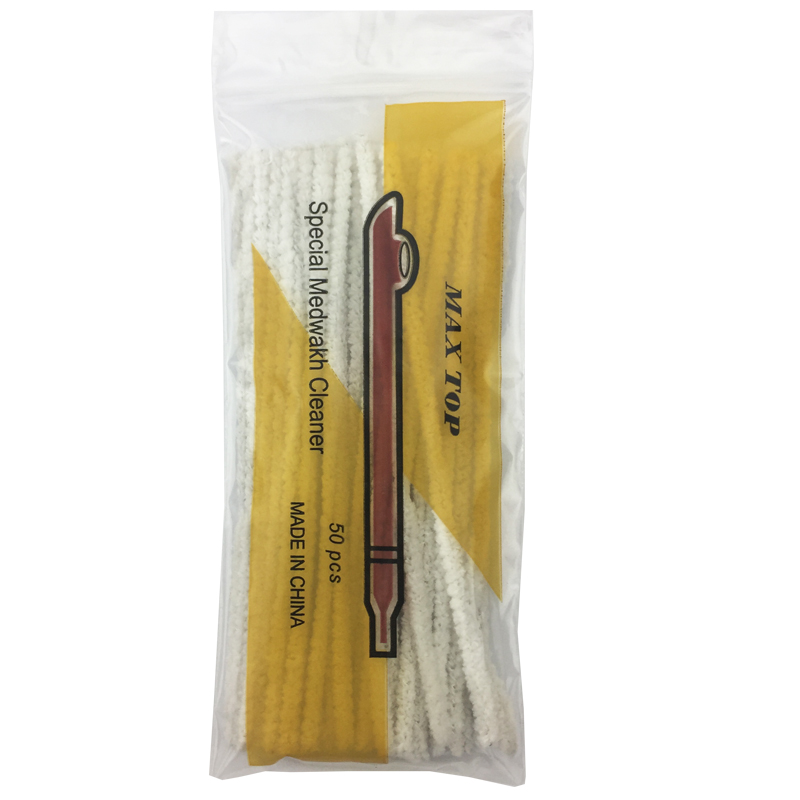 USE
Restore your Pipes. Removes resin, tar, moisture and residue from smoking pipes and accessories
Multi-Purpose. Use for cleaning glass pipes, vapes, guns, cleaning projects, gas burners and more
Clean & repair old antique tube radios. TV's, ham radios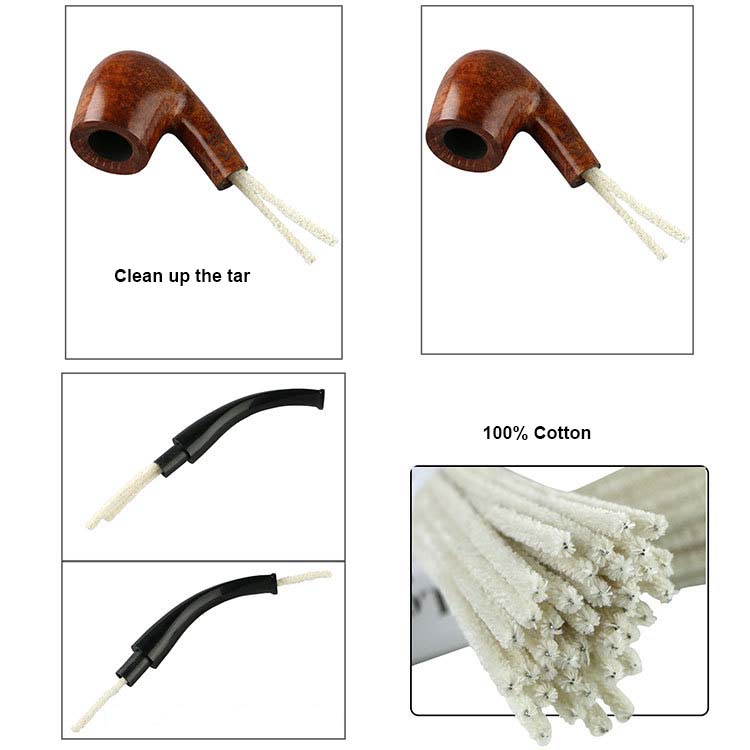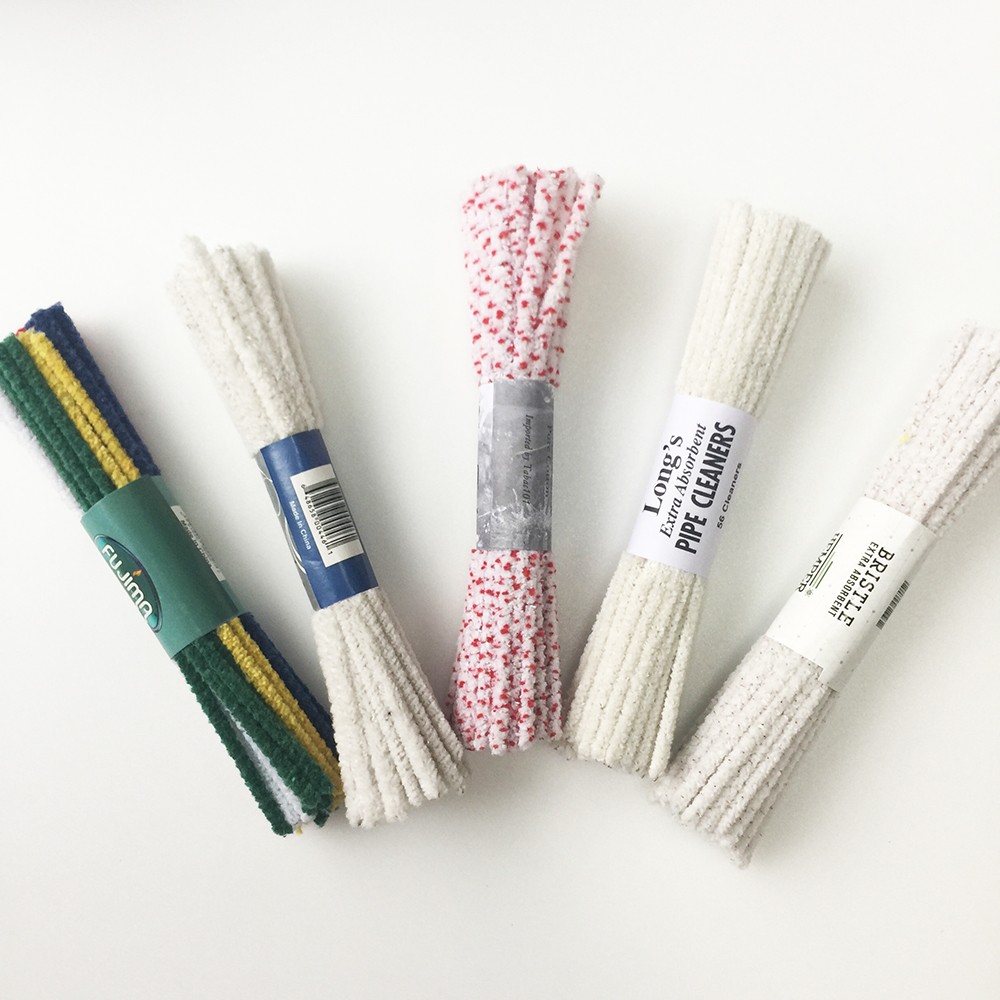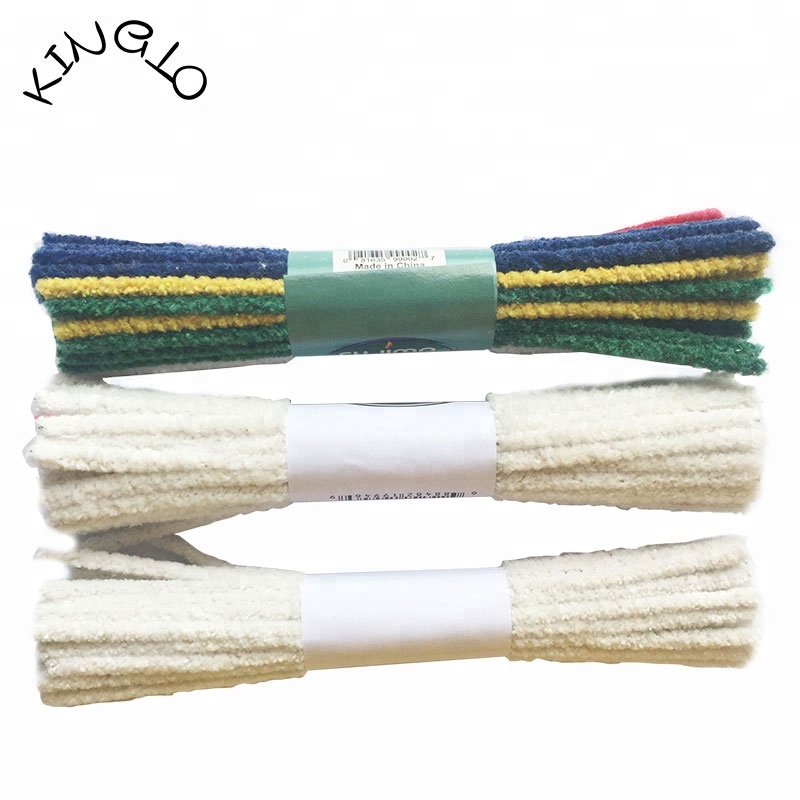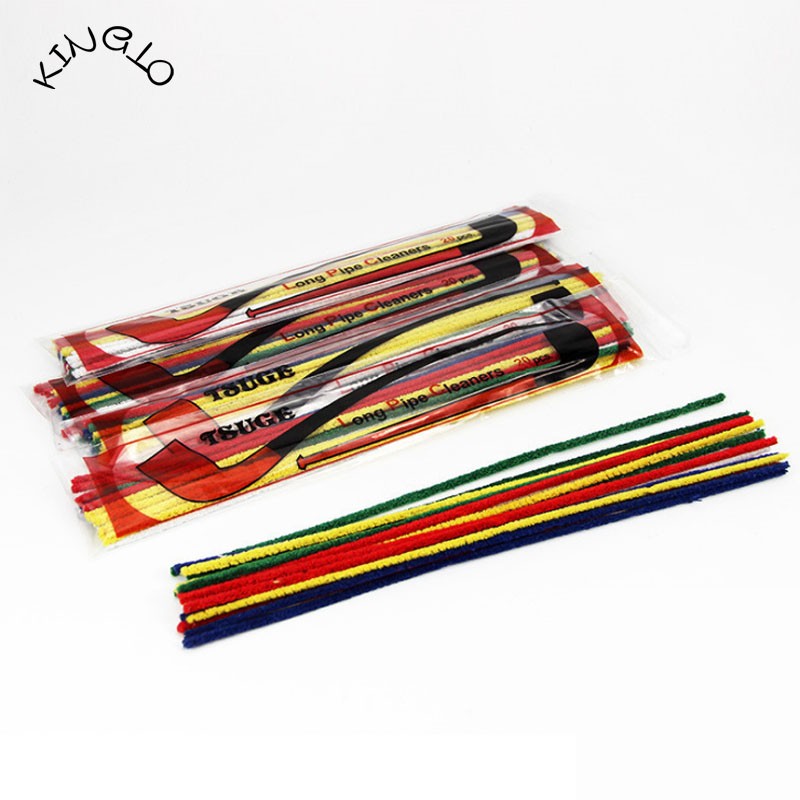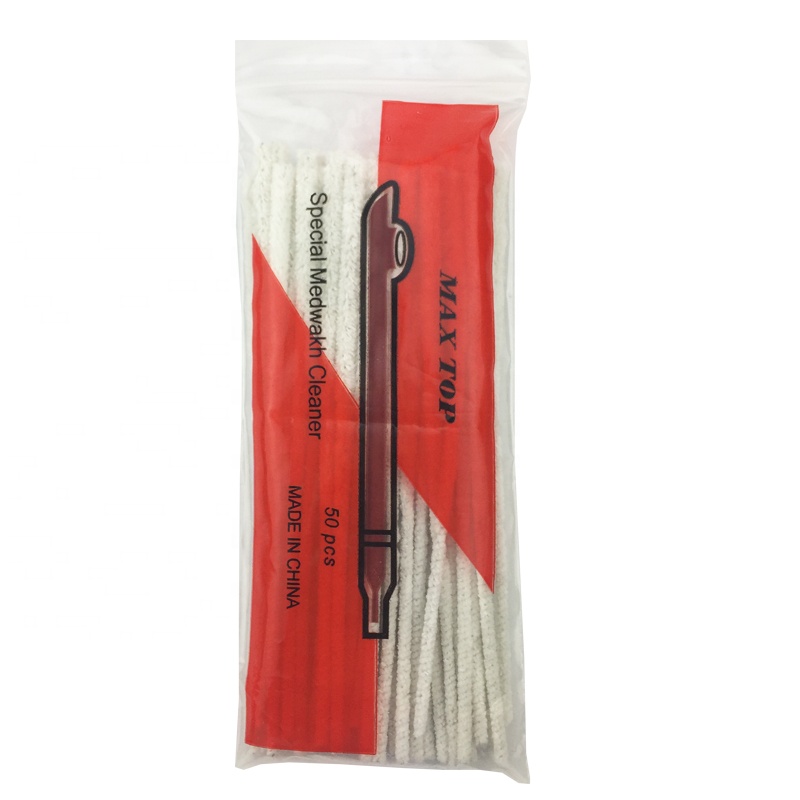 | | | | |
| --- | --- | --- | --- |
| | | | |
| Hard Bristle pipe cleaner | | | white cotton pipe cleaner |
|       44pcs per bundle | | | |
| 48 bundles per dispaly box | 48 bundles per dispaly box | | |
ABOUT US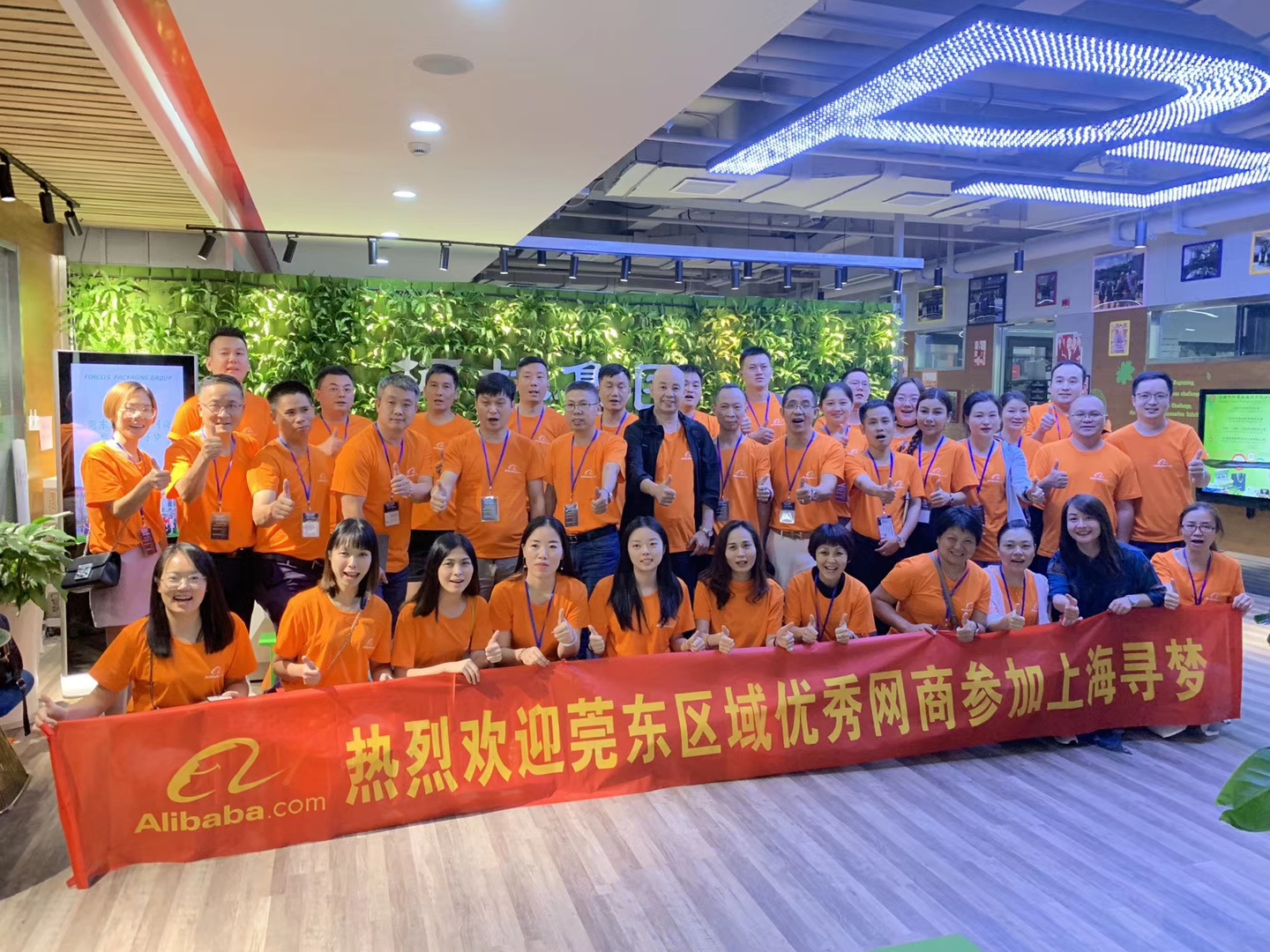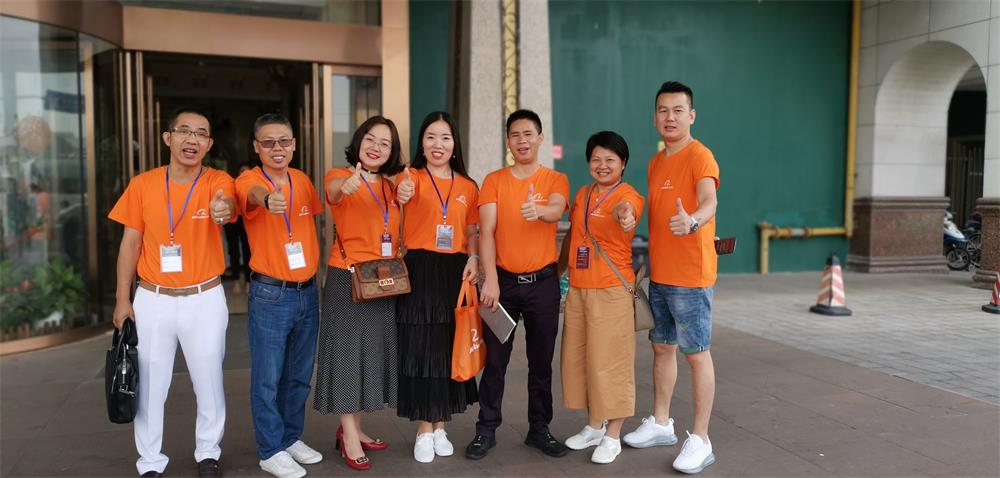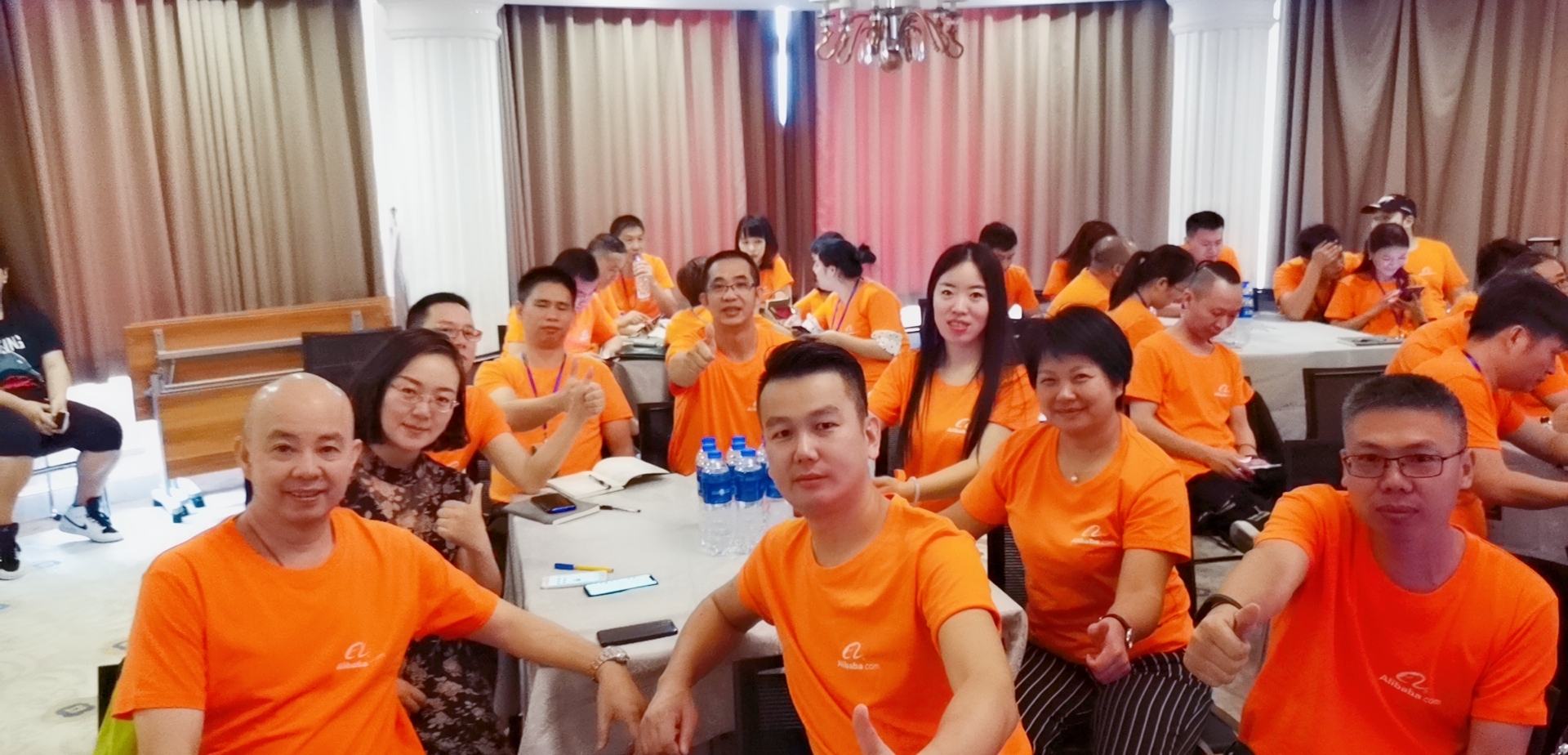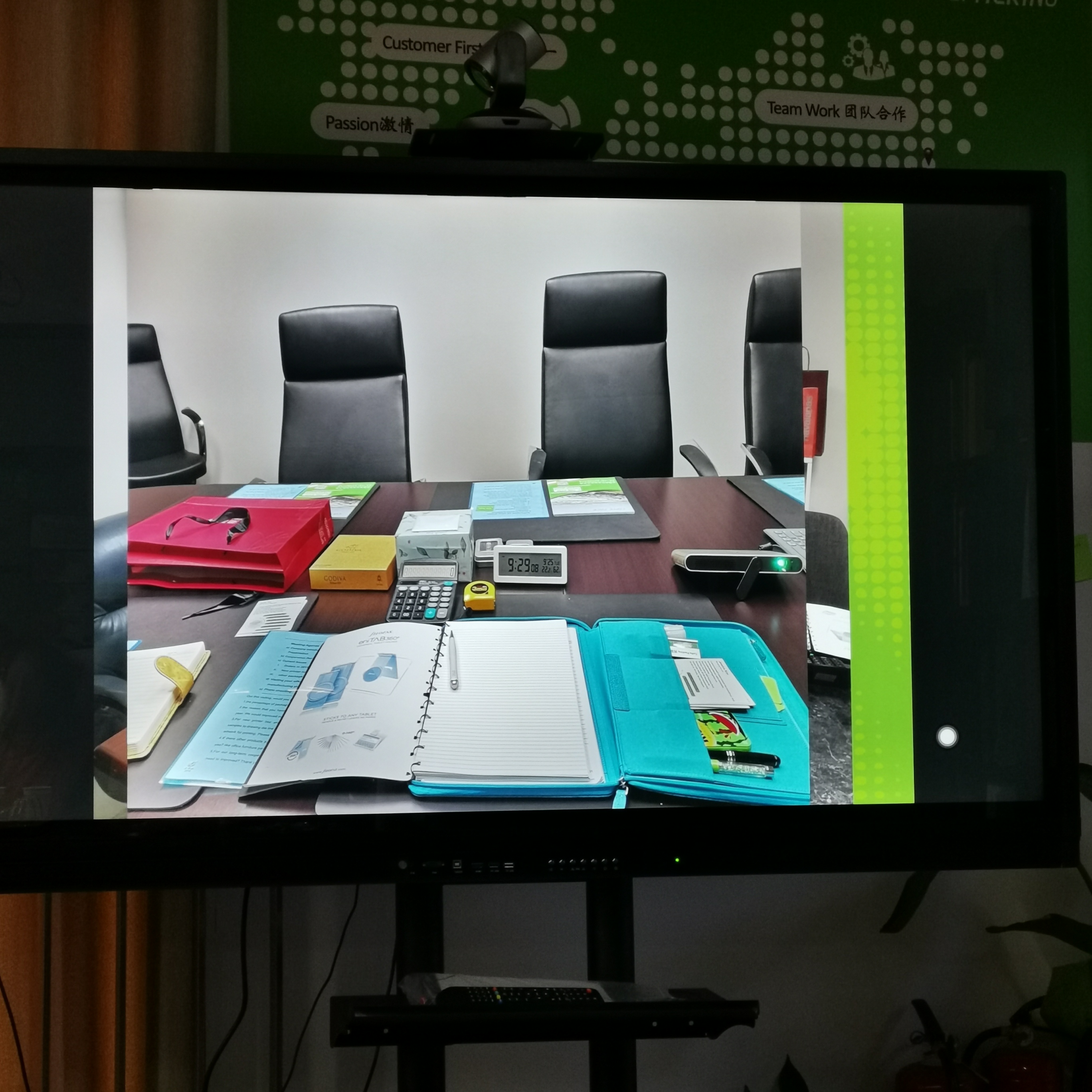 Dongguan KingLo Crafts Co.,Ltd . is a professional manufacturer of pipe cleaner,
Chenille Stem
,Pompom,Sraw Brush,Baby
Bottle Brush
  and some Christmas items, .All of our products comply with international quality standards and are greatly appreciated in a variety of different markets throughout the world.We have over 45 employees, If you are interested in any of our products or would like to discuss a custom order, please feel free to contact us. Company Information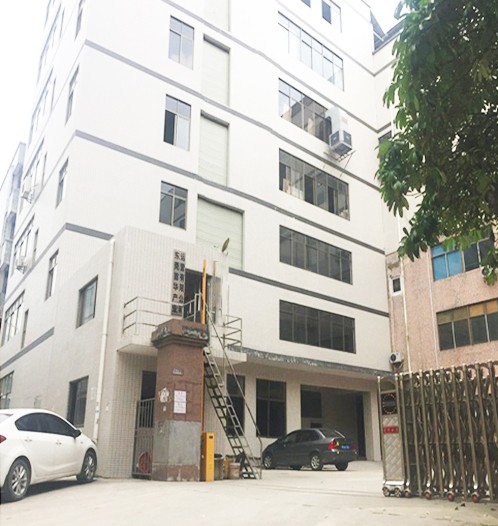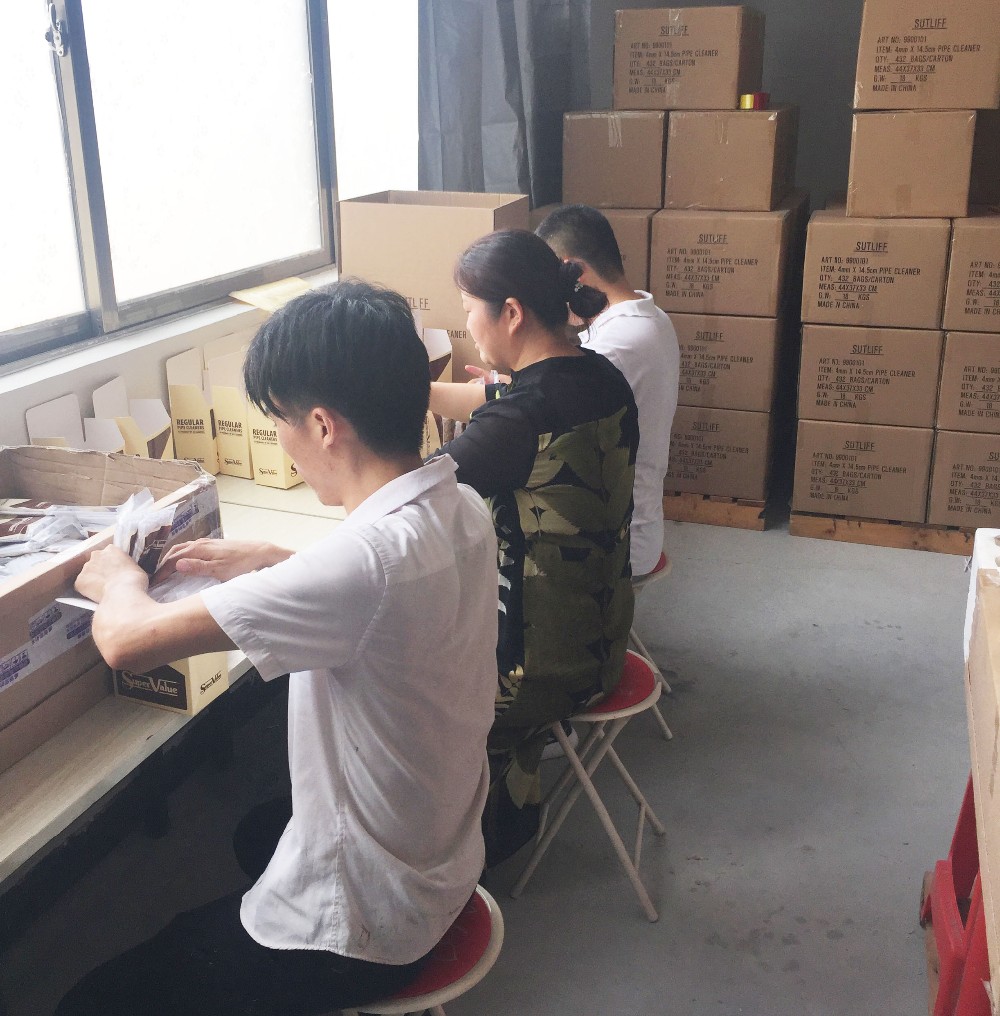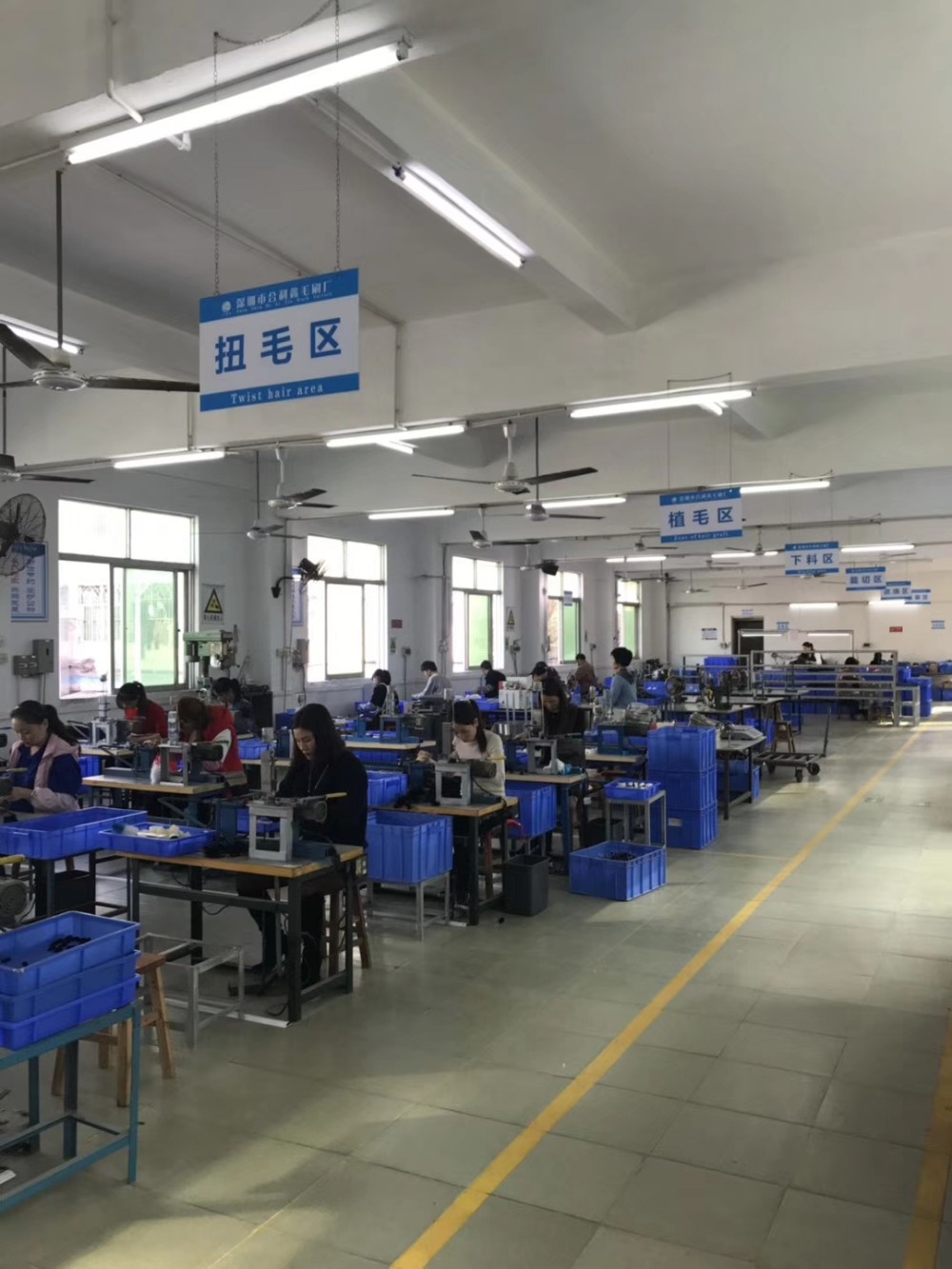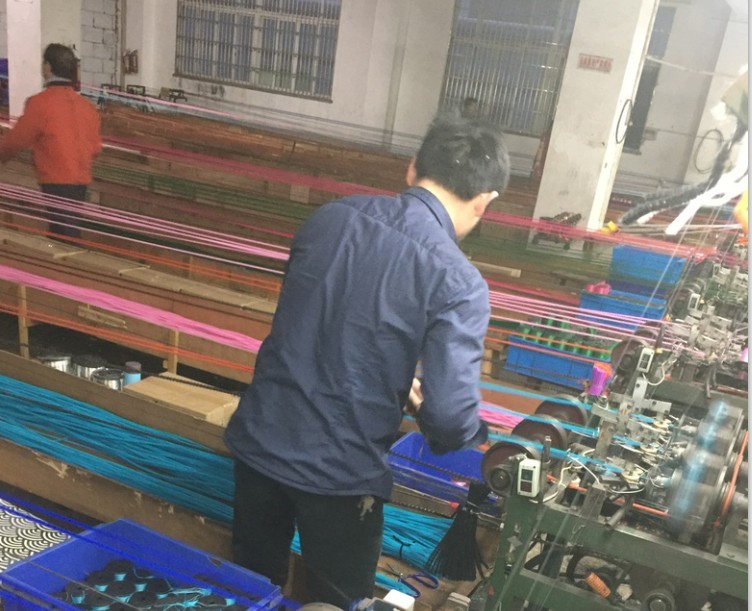 Workshop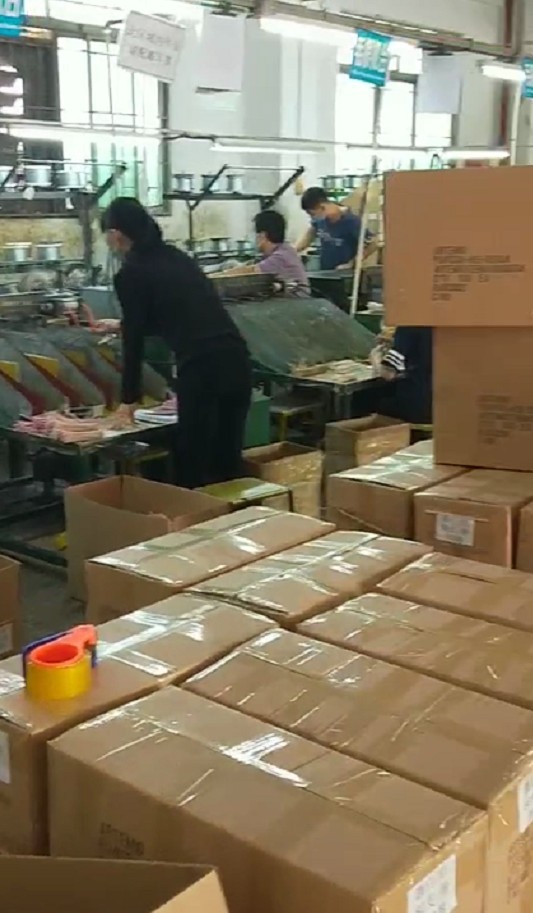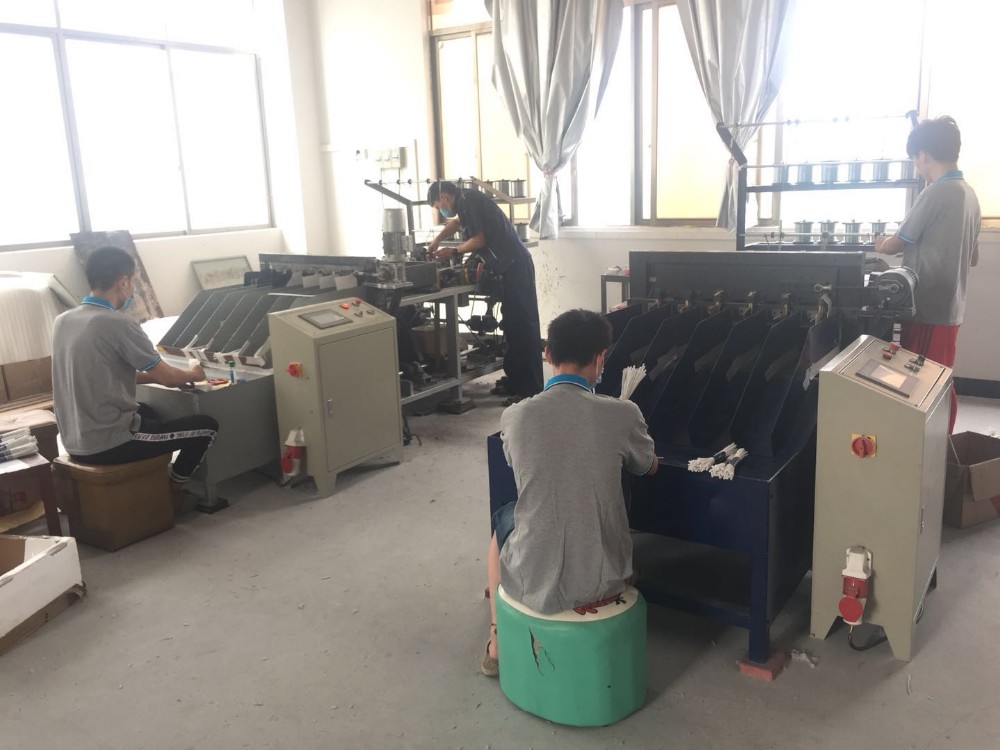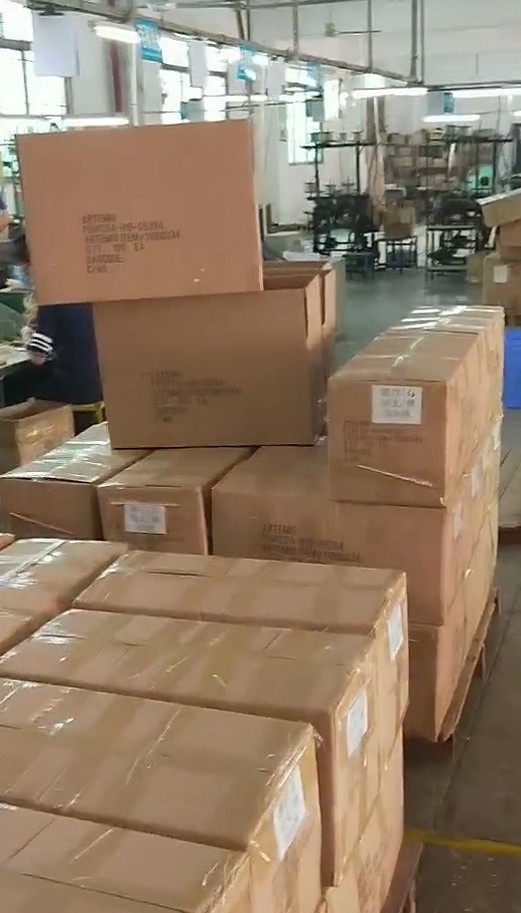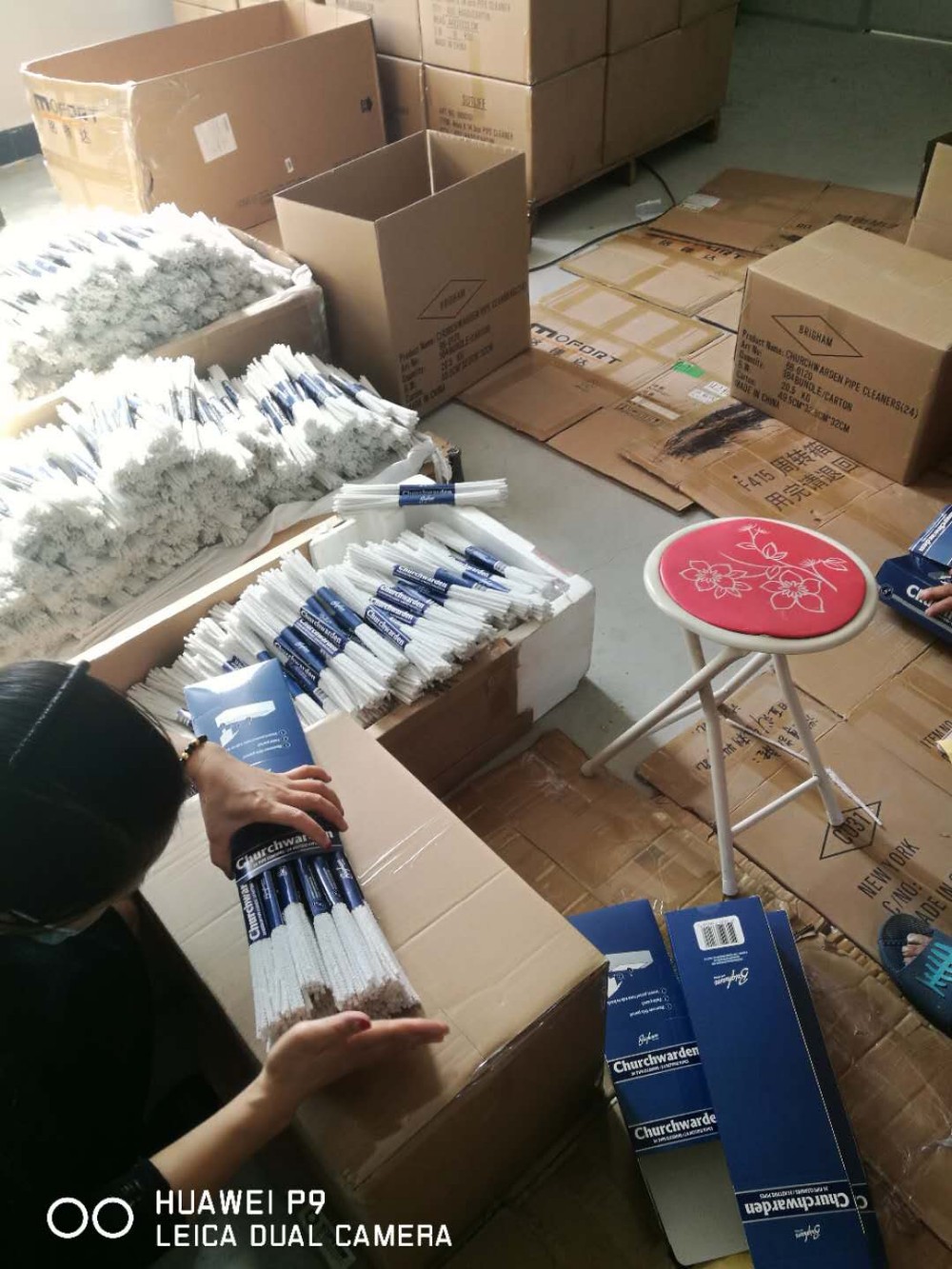 Packing & Delivery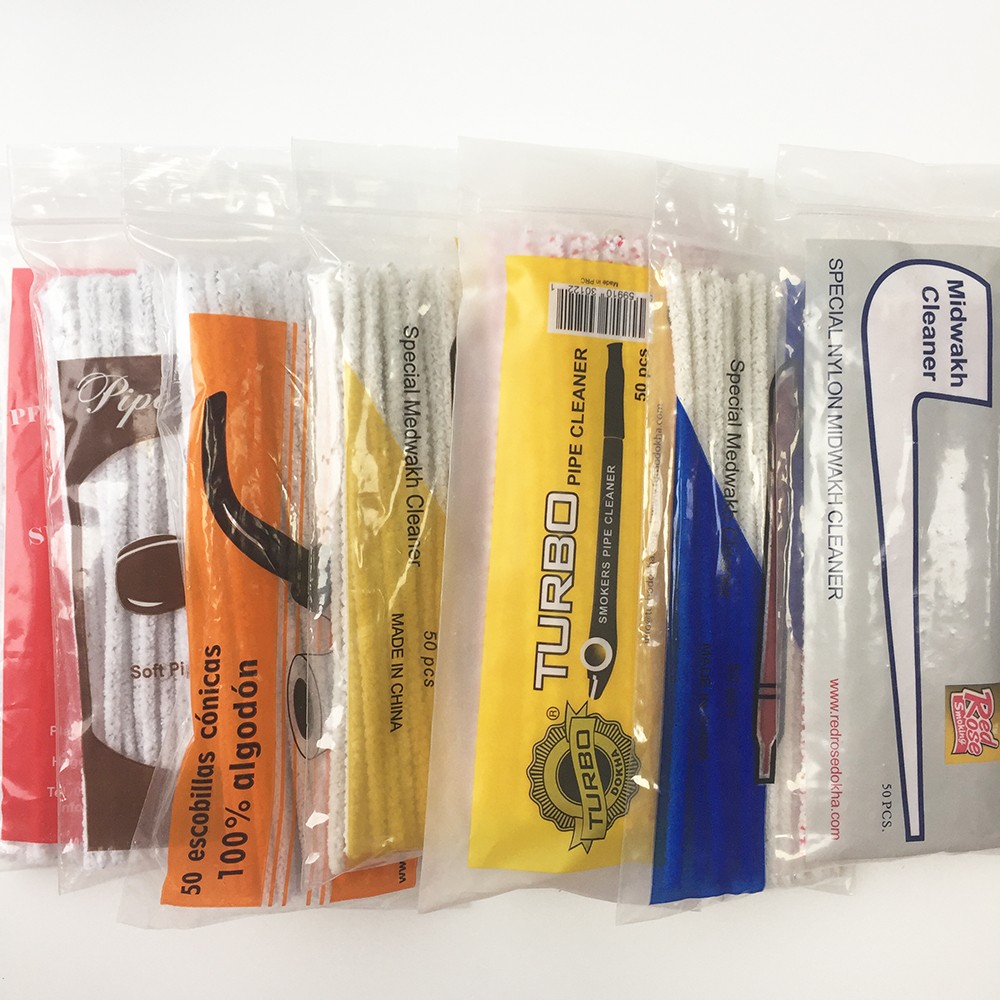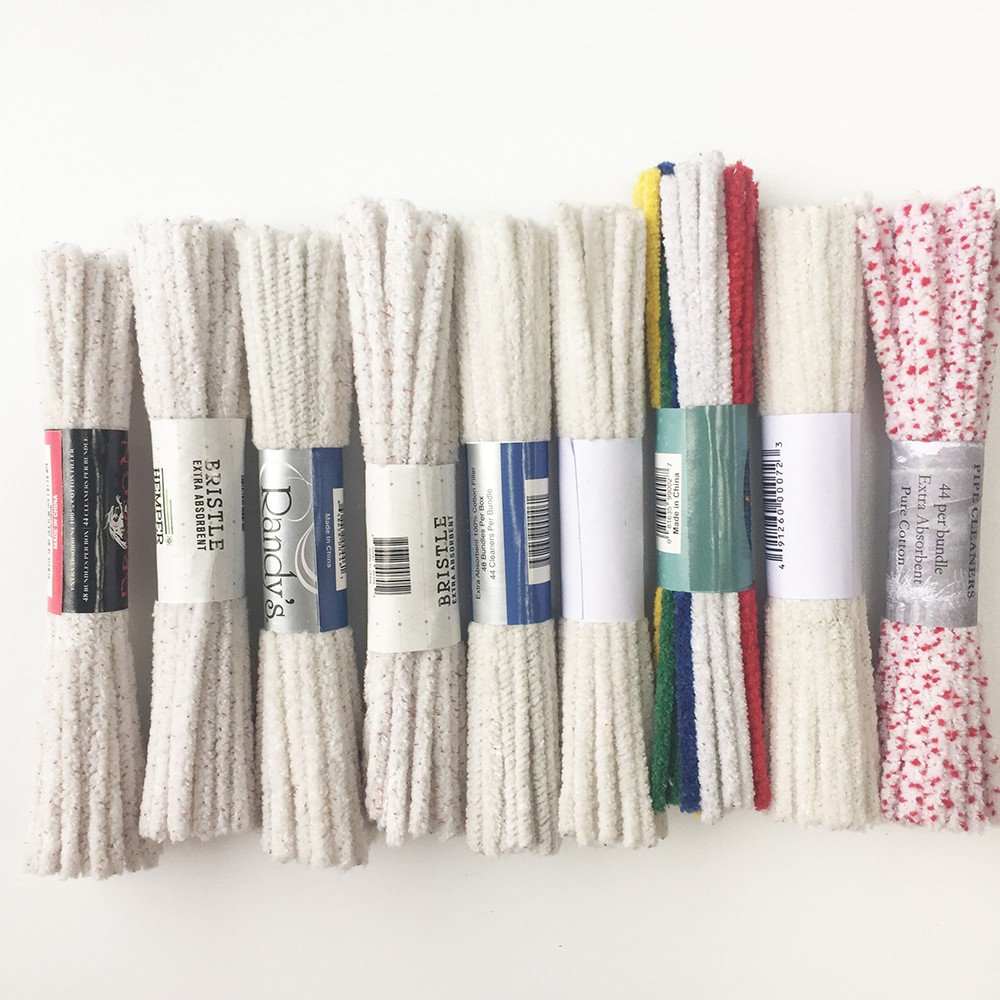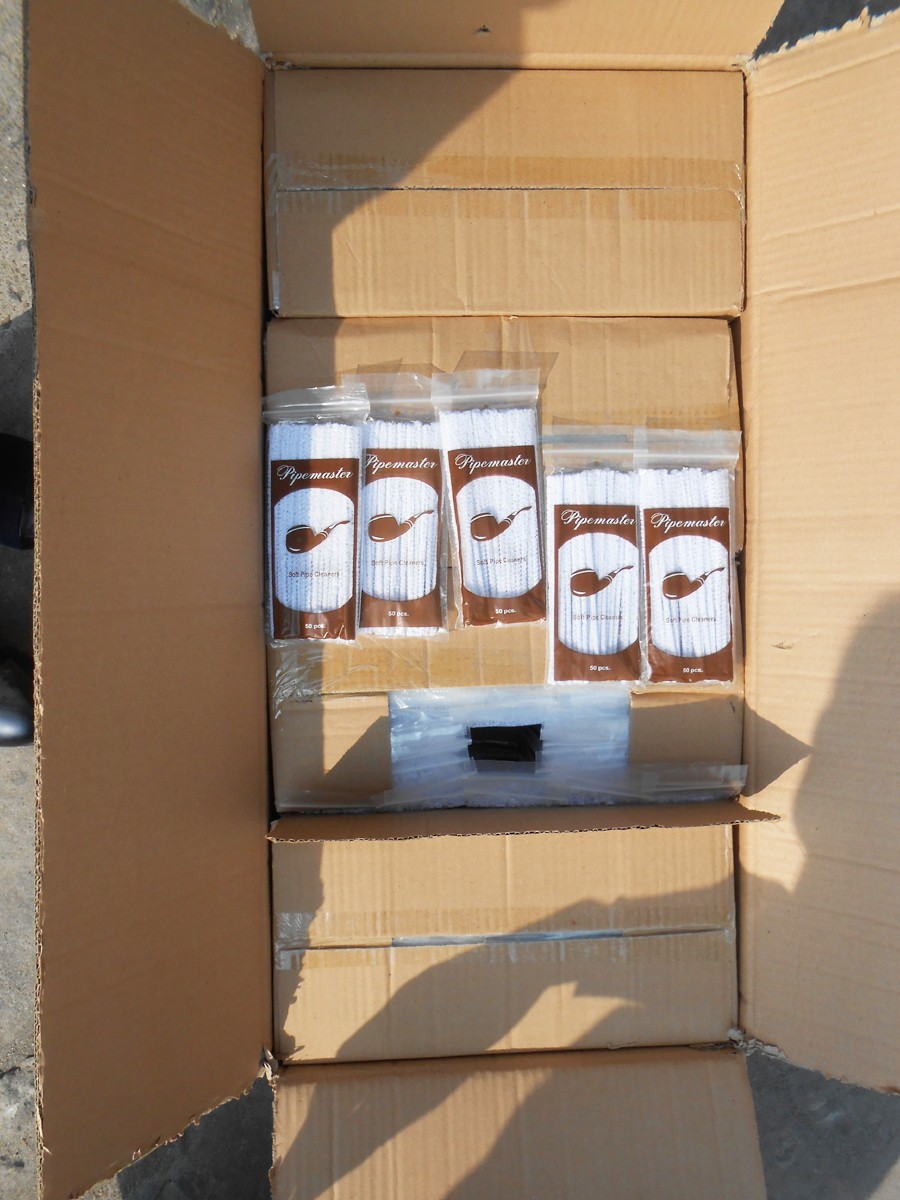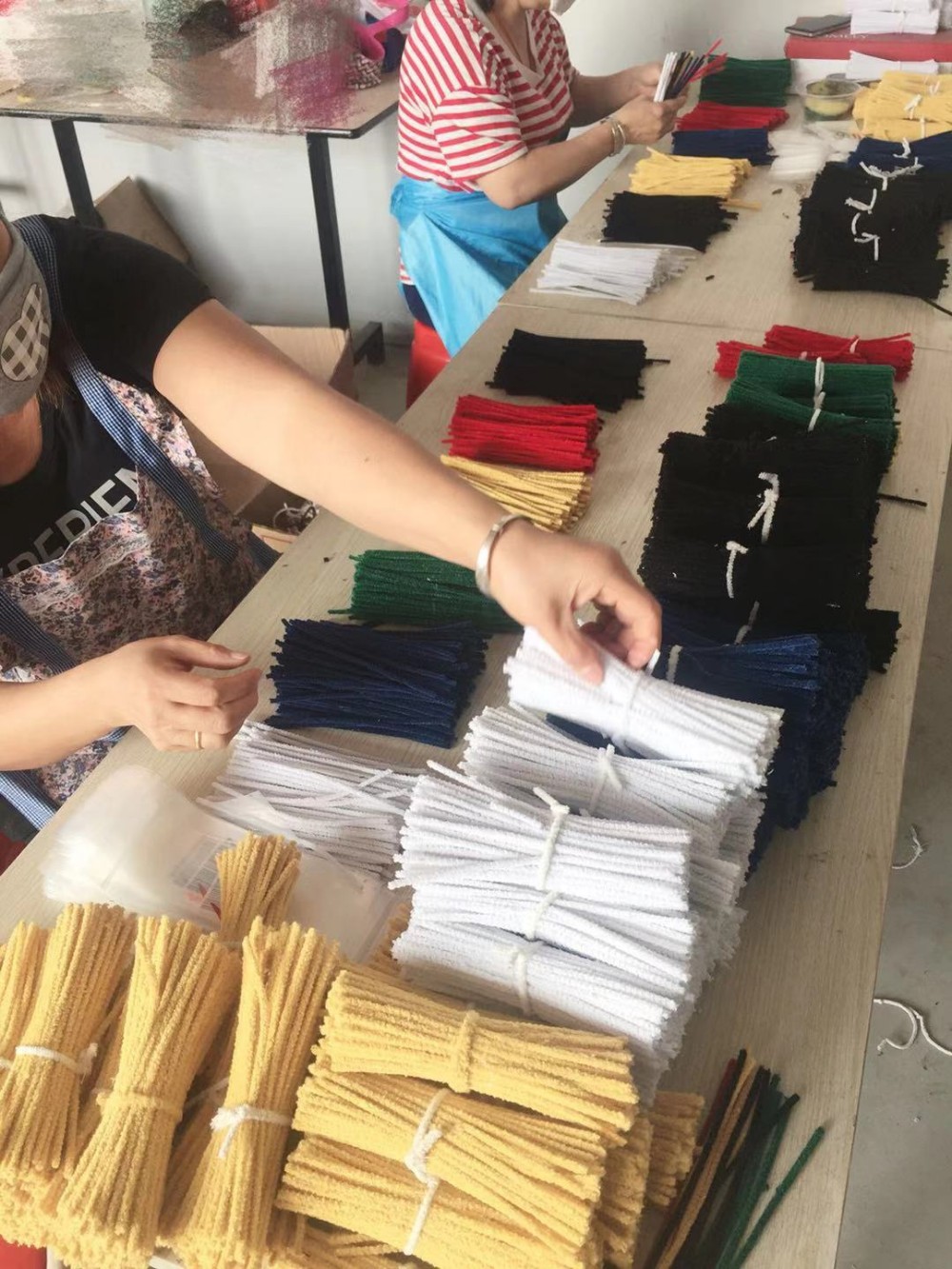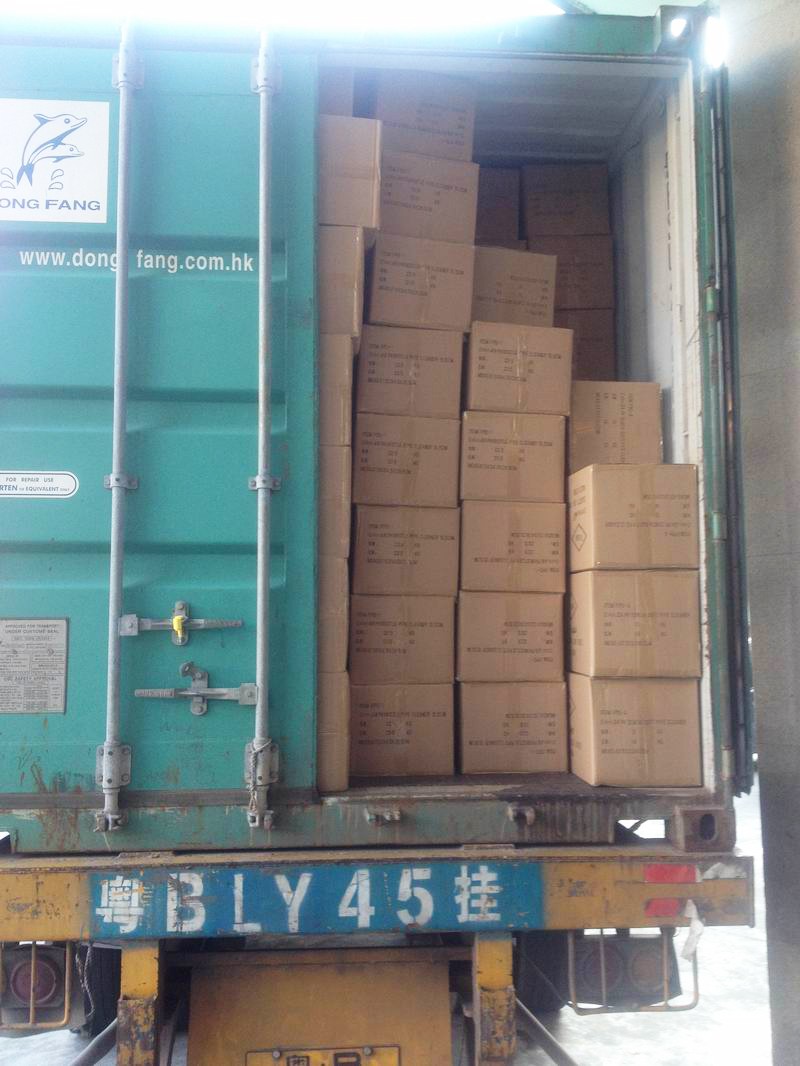 Customer Review



Contact us if you need more details on Smoking pipe cleaner. We are ready to answer your questions on packaging, logistics, certification or any other aspects about Absorbent Cotton Cleaners、smoking pipe cleaning tool. If these products fail to match your need, please contact us and we would like to provide relevant information.
Product Categories : Cleaning Brush > Pipe Cleaner